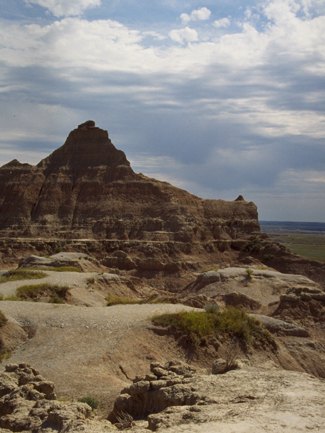 Lakota Circle is a charitable organization dedicated to providing assistance for basic living needs and helping to sustain and develop cultural, educational and athletic programs on the Pine Ridge Oglala (Sioux) Indian Reservation. Our current focus area is Kyle, South Dakota, which is home to 5,000 Lakota men, women and children.
Since 2006, a group of volunteers have built a relationship with the community of Kyle in the Medicine Root district of Pine Ridge. After many impromptu initiatives, we created Lakota Circle to help organize and grow our efforts in a more coordinated way.
While some of our initiatives include raising money to help people heat their homes, provide warm clothing or procure toys for children and equipment for local sports teams, the initiative closest to our heart is to provide elders and community leaders the assistance they need to re-awaken the powerful spirit of Lakota culture.
∗ UPDATE ∗
Watch the Pine Ridge Greenhouse Project come to life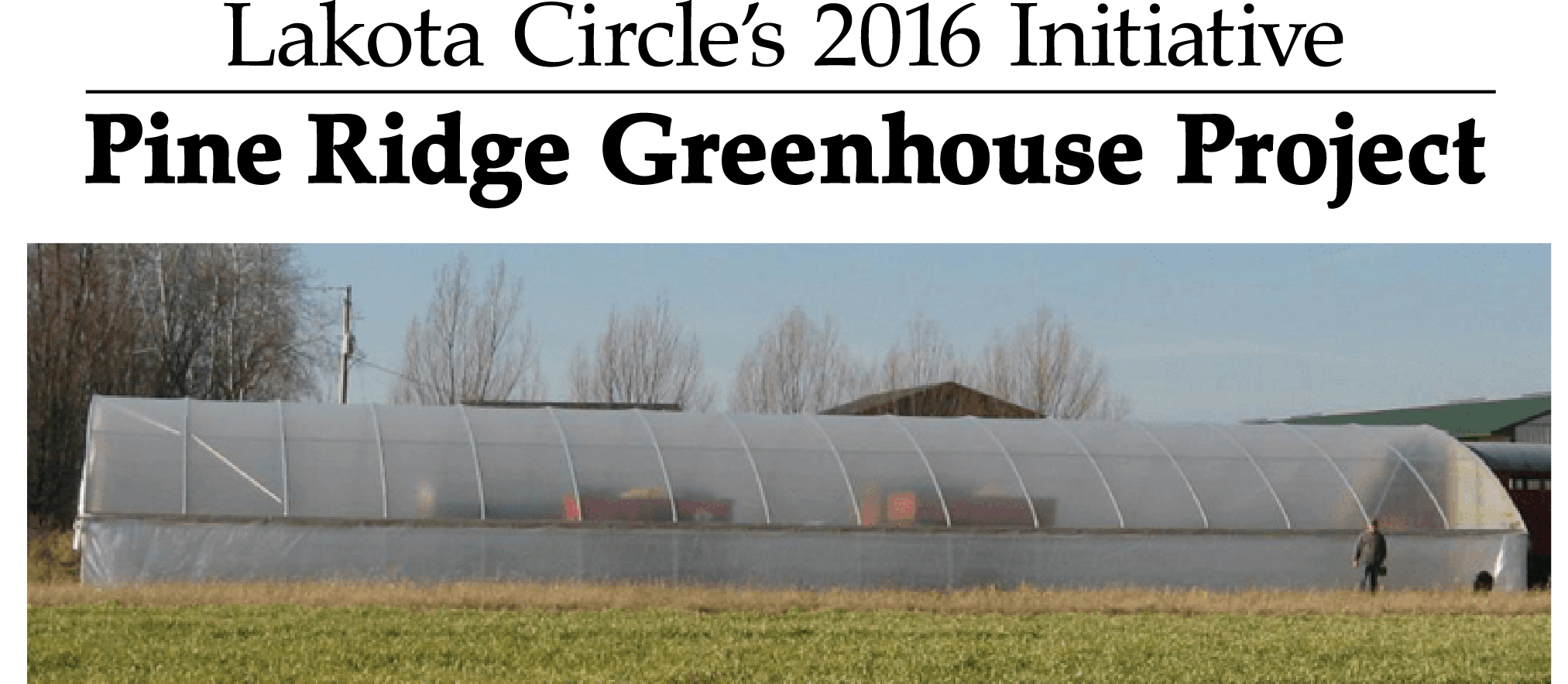 We are actively fundraising to purchase a greenhouse kit for a youth focused community center, organization on Pine Ridge. You can view the materials list and quote that the wholesaler put together for us below. We are also looking at a heating source for the greenhouse that will allow year round growing conditions that can supply vital healthy food choices to the community.
Most important is securing the funding to buy and construct the kit. We have builders already on board to provide the manual labor and installation. They have agreed to donate their time and tools for the project which is a remarkable gift. We would like to complete the construction by this fall.
Our initial goal is $15,000 to purchase the kit and lumber for side walls. Shipping costs will range between $500 to $1,900 due to the weight and size of the delivery. The difference in shipping costs will depend upon availability of semi-trucks that will carry additional deliveries or only ours to Pine Ridge. Any and all additional funds will go towards other start up materials such as circulating fans, growing racks and heating systems.
The community is very excited to see this project come to fruition. The benefits are numerous starting with healthy food year round. The prospect of cultivating medicinal plants is also a benefit to help provide natural healing remedies for the community.
Diabetes is all too common on the reservation and it starts with diet. Unfortunately lack of healthy food choices combined with the poverty are every day obstacles for many families and especially the children. The organizations we are working with are tireless advocates for change and self-sufficiency.
Your donations will go a long way in providing hope and health to the Lakota people. Thank you for your heart felt donations and generosity.
Many blessings from Lakota Circle.